Lady Manners School has been awarded the British Council's prestigious International School Award in recognition of its work to bring the world into the classroom.
The International School Award celebrates the achievements of schools that do exceptional work in international education. Fostering an international dimension in the curriculum is at the heart of the British Council's work with schools, so that young people gain the cultural understanding and skills they need for life and work in today's world. This is the fourth consecutive time that the school has achieved this award.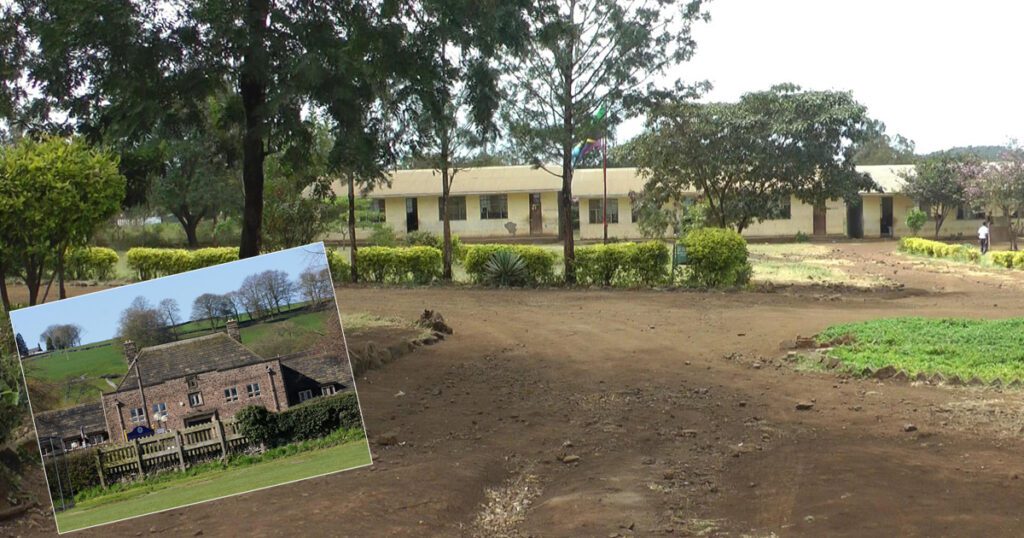 The school's work to bring students an understanding of international issues spans all subjects and year groups. Amongst many others, projects have included a study by Year 7 students of the nutritional components of the food that they eat. This was replicated by Njiro Secondary School in Tanzania (pictured), establishing a link between the two schools which enabled both sets of students to gain an understanding of the everyday life of a child in a different culture.
There were other projects that worked across the school's curriculum to highlight an international issue, such as the Rohingya Crisis. Year 9 students studied the acclaimed book 'The Bone Sparrow' in English lessons. This deeply moving story about a refugee boy who had spent his entire life in a detention centre provided a theme that was continued in RE lessons as well as in special assemblies.
On hearing the news that Lady Manners School had received the award, Mr Meikle, Headteacher, said: "We are delighted to have retained the International School Award. We are committed to providing our students with an education that prepares them for life beyond school. Recently this has included an understanding of different cultures and issues affecting areas such as Nigeria, Europe, France, Slovenia, Mexico and Germany. We will continue to explore communities near and far in order to give our students as broad an understanding of the world as possible."
Sir Ciarán Devane, CEO of the British Council, said: "The school's fantastic international work has rightfully earned it this prestigious award. The International School Award is a great chance for schools to demonstrate the important work they're doing to bring the world into their classrooms. Embedding an international dimension in children's education ensures that they are truly global citizens and helps prepare them for successful lives and careers in an increasingly global economy."